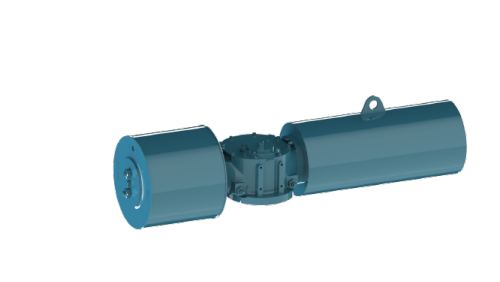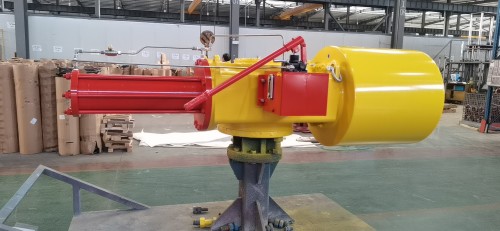 UG Series Pneumatic Scotch Yoke Actuators
Item specifics
Catagory

Pneumatic Scotch Yoke Actuator
Size

UGS1-UGS8
Material

Carbon Steel, Ductile Cast Iron
Pressure

0-8 bar
Torque

1000-120,000 Nm
Temperature

High, Medium, Low
Customization

Colour, Logo, Packaging, Shipping
Description
Description
Pneumatic scotch yoke actuators convert linear force into torque to motorize quarter-turn valves.
UG series pneumatic scotch yoke actuator is designed to meet challenging and hostile working conditions featuring simple integration and generates a wide torque range realized by interchangeable modules as well as wear resistance and long service life guaranteed by reasonable design in compliance with international safety standards.
Features
2.
Safe and reliable operation
3.
Wide range of torque outputs, up to 120281 Nm
4.
Available in either double-acting or spring return configurations
6.
A complete customized solution with pneumatic accessories attached.