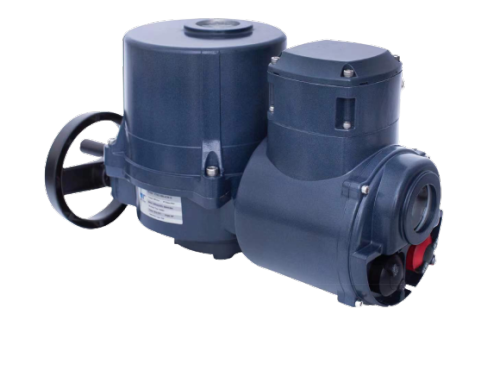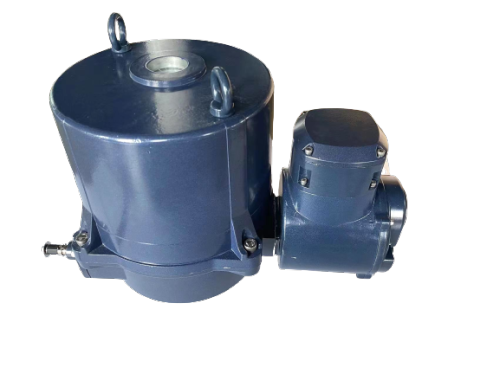 UG Series Intelligent Electric Actuators
Item specifics
Catagory

Intelligent Electric Actuator
Size

UG032-UG400
Material

Stainless Steel, Carbon Steel
Torque

0-5,000Nm
Voltage

24VDC, 110VAC, 220VDC, 450VDC
Customization

Colour, Logo, Packaging, Shipping
Description
Electric actuators are powered by a motor and gear train. If no air supply is available to power pneumatic devices, electric actuators are used.
Continuing our ethos of evolving design, our electric intelligent actuators are now available. UG Series electric intelligent actuators integrates multifunctional servo amplifier and position signal transmitter. Without any adjustable components on the panel, all operations such as field debugging, sensitivity setting and automatic/manual switching controlled by four buttons on the control panel, contributing to fast and simple installation and debugging. LED digital tubes and indicator light on the panel show the working status, satisfying different needs from customers.
The control panel is installed interior electric actuator, directly receiving standard 4-20mA current control signal from DCS control system or other host computer control system. Interior potentiometer signal works as valve position signal transmitter and makes comparison with control signal inside control panel chip. When signal difference exceeds control panel sensitivity value, control panel demands electric actuator motor move in the direction to narrow the signal difference by controlling alternating current contactor on the electric actuator until signal difference is less than control panel sensitivity value.
Key Performance
• Input Signal Control Method:
Analog Quantity Control Signal: 4-20mA (Input Impedance 1500)
Switch Quantity Control Signal: Inching Mode
Two Position Control Mode
• Valve Position Sensor (Declare Prior to PO Placement):
1.1-5KΩPotentiometer Signal
2.Single-turn Absolute Value Encoder Signal
• Valve Position Amplifier Output Signal: 4-20mA
• Intrinsic Error: ≤10.2%
• Motor Stalling Protection Time: 1-25.4S (default 6.4S)
• Consumption Power: ≤5V
• Actuator Action Sensitivity: 0.4% ~12.5%
• Insulation Strength: power frequency1500V. 1 min
• Insulation Resistance: above 50MΩ
• Environment Temperature: 0~55°C
• Relative Humidity:≤85%
• Power Voltage (Declare Prior to PO Placement);
1. AC380V. 50Hz+10%
2. AC220V. 50Hz+10%
3. DC24V
• Electronic or mechanical over-torque protection function. When electronic or mechanical over-torque failure occurs, retry function setting is available with parameters of retry times and retry control quantity.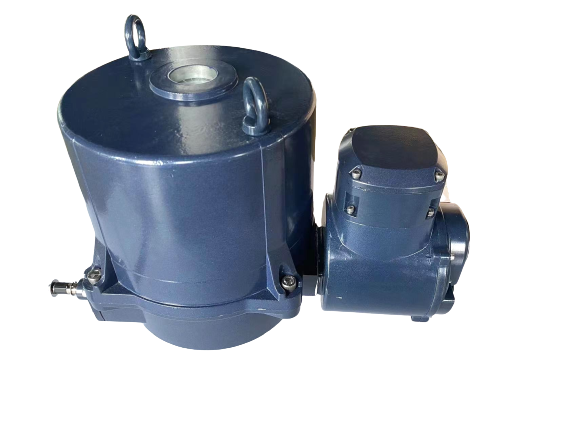 MODEL

TYPE

SPRING QTY

FLANGE

SQURE

OPTION

SEALING PART

UG050

D=DOUBLE ACTING




S=SPRING RETURN

F03/05

11×11

CAP COLOR

7046

9004

5021

3020

6002

5015

TYPE OF BODY P Smooth surface hard Anodized


STANDARD

NITRILE RUBBER

HT

FLUORORUBBER (FOR HIGH TEMPERATURE)

LT

SILASTIC (FOR LOW TEMPERATURE)

UG065

ONLY FOR SPRING REST

4

5

6

7

8

9

10

11

12

F05/07

14×14

UG075

F05/07

14×14

UG085

F05/07

17×17

UG095

F05/07

17×17

UG110

F07/10

17×17

UG125

F07/10

22×22

UG140

F10/12

27×27

UG160

F10/12

27×27

UG190

F10/14

36×36

UG210

F14

36×36

UG240

F16

46x46

UG270

F16

46×46

UG300

F16

46×46

UG350

F16/25

46x46

UG400

F25

55×55