5 Tips for Choosing a Pneumatic Actuator
Share
Issue Time

2022/10/31
Summary
A wide variety of pneumatic actuators are available, including single and double-acting, rod and rodless, linear, and rotary. We've put together 5 top tips to help you choose a pneumatic actuator.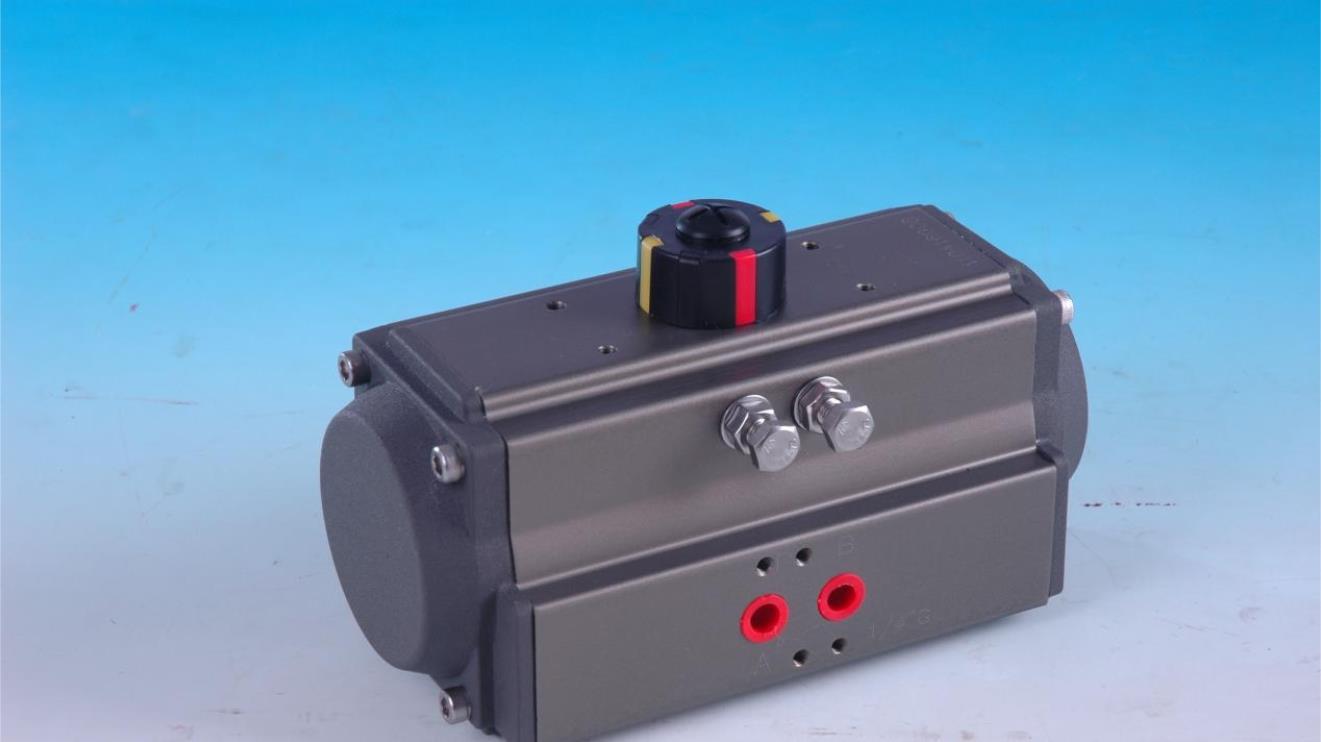 Pneumatic actuators
are the foundation of many mills and manufacturers, chosen for their ability to work tirelessly on compressed air with high force-to-speed ratios and a relatively low up-front financial investment. However, there are many types of pneumatic actuators, including single and double-acting, rod and rodless, linear and rotary.
Not only that but they can be configured in a number of ways depending on the process they drive. So, if you have questions: how do I choose a pneumatic actuator? We've put together 5 top tips to help you choose a pneumatic actuator.
Consider the directional force required by the actuator
Whether you want your pneumatic actuator to work in only one direction, or be able to use force forward and backward or up and down, will determine whether you should choose a single-acting or double-acting actuator. Single-acting cylinders use an airfield to let compressed air into the cylinder, moving the piston to the desired position.
When the pressure is removed, there is an internal mechanism that returns the piston to the resting position, usually a spring. This means that a single-action executor can only work in one direction. Each end of the double-acting cylinder has an airport that moves the piston back and forth by alternating the ports that receive high-pressure air. These actuators can be fully loaded in both directions. So your first question is: do you want the actuator to run in both directions?
Consider the load you need the actuator to move
How much work do you need the executor to do? There is no fine-grained control of the cylinder. Provide all the force of the piston up to the reach of the cylinder. The theoretical force available in a pneumatic actuator is the piston surface area times the supplied air pressure. In single-acting cylinders, the return mechanism force must be subtracted. So your second question is: how much load should your pneumatic actuator carry?
What is the travel distance required for the load on the actuator?
The distance the load needs to move determines the stroke length of the actuator. Rod actuators tend to be more suitable for extended loads, while rodless actuators have a stroke length roughly equal to the stroke length of the entire assembly, but can carry higher loads. You need to consider how far you need the pneumatic actuator to move each time.
Consider the workspace available to the executor
The amount of space available for the actuator to operate defines the length of the cylinder and piston or the physical dimensions of a rodless actuator. Rodless actuators have a smaller overall footprint and are often favored in processing environments where space is limited. So, here's the question: how much space do my pneumatic actuators have to work?
What level of control do you need for your pneumatic actuator?
Rodless cylinders tend to have higher accuracy than other linear actuators, which is critical if you are looking for precision and repeatability. However, if your key attribute is speed or strength, this may not be the best choice.
When choosing a pneumatic actuator, there are a variety of issues to consider. Available space and travel distance, required accuracy, load type and weight, and required directional force are just some of the factors you need to consider. If you still have questions or have decided to buy a pneumatic actuator, please
contact us
.
UG Controls is a
custom valve actuators and accessories manufacturer
. The main business is the import and export of various types of automation equipment and technology. UG is also a global supplier of highly engineered actuators and accessories serving the oil and gas, mining, chemical, pharmaceutical, water and power, food and beverage, and general industrial markets.